Posts tagged 'pets'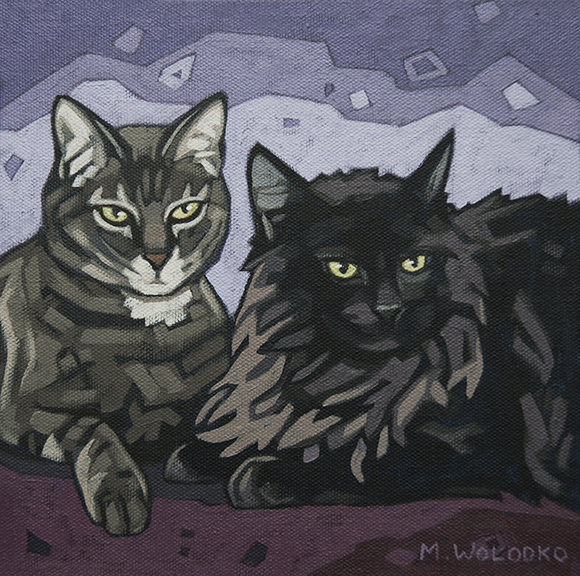 This is Lizzy and Salem. Pet portraits seem to be big this Christmas. So much fun!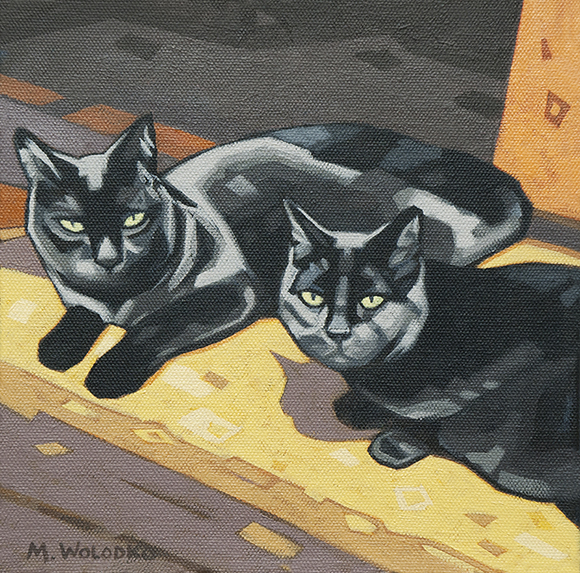 I had fun with this portrait of Simba and Sweetie. It will be under someone's Christmas tree this year!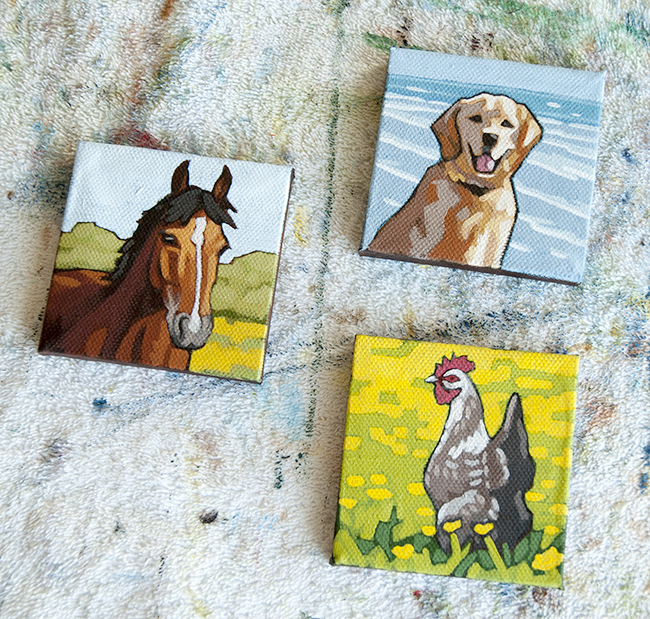 Finishing off the year with these three, all for sale on Etsy.
I have really enjoyed painting animals in 2016. The chickens seem to be very popular and are really fun to paint. 2017 is the year of the Rooster, so of course I will have to include a few in my art this year.
Happy New Year!